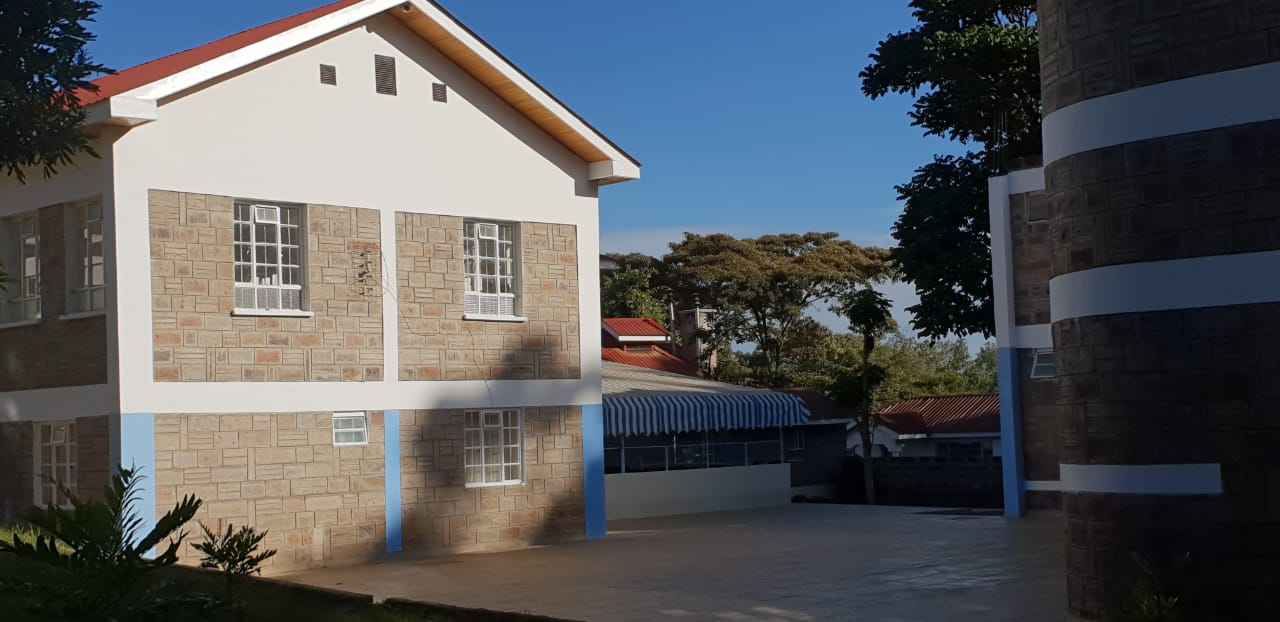 The school has boarding facilities for boys and girls.
They comprise of modern rooms with four students per room, with separate dormitories for boys and girls.
The rooms have a toilet and a bathroom with hot water and drawers for the students personal effects.
A variety of meals are provided to boarding students in the dining hall.
Student uniforms are laundered and put in closets.
A matron and teaching staff reside with the students.
The grounds and hostels are secure.
Students attend church on Sunday with teaching staff.